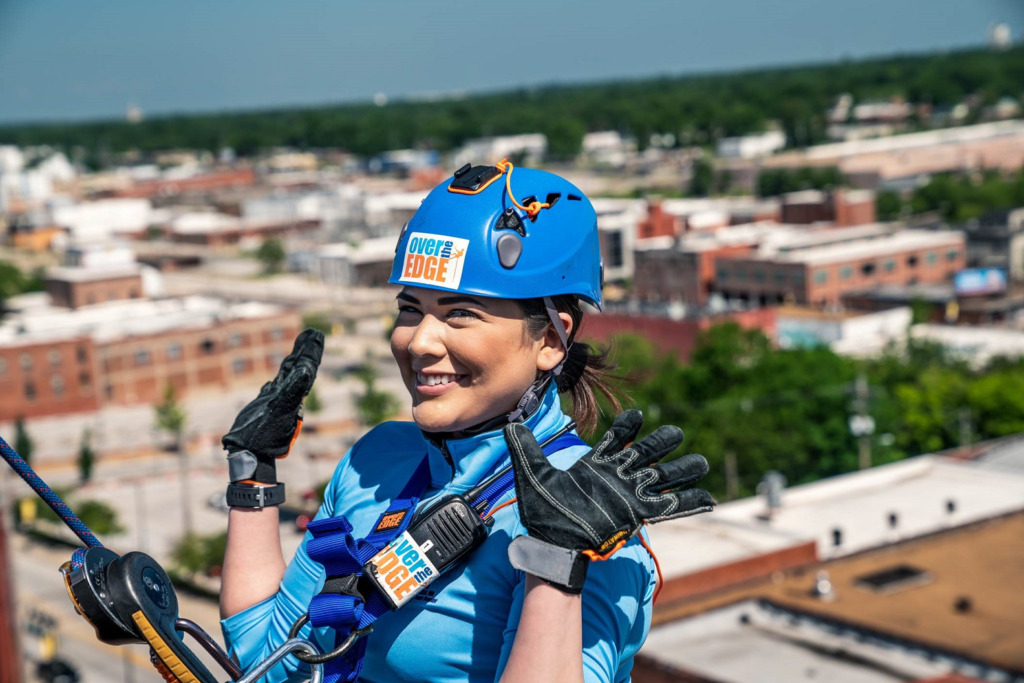 On June 8, 2019, Senior Assistant Prosecuting Attorney Shana Mora participated in the "Over the Edge" fundraiser for the Child Advocacy Center after raising $1100 for the organization.
Over the Edge is a unique fundraising program that tasks participants with raising a minimum of $1,000 dollars for the Child Advocacy Center. Participants meeting this criterion have the option of rappelling down the 11 story Sky Eleven (formerly Woodruff) Building in downtown Springfield, Missouri.
The Child Advocacy Center is an invaluable partner in both our community and the work we do at the Christian County Prosecuting Attorney's Office. Formed in 1995, the CAC serves 16 counties throughout southwest and south central Missouri and has offices in Springfield and West Plains.
The CAC works with Children's Division and other law enforcement agencies to ensure a "child-first" approach to handling cases of suspected child abuse. This ensures that investigations put the needs of child victims and witnesses first, and reduces the risk of further trauma during the investigation process.
To learn more about the CAC, its practices or how to donate yourself, please follow this link to their website.
More information about Over the Edge can be found at this link.