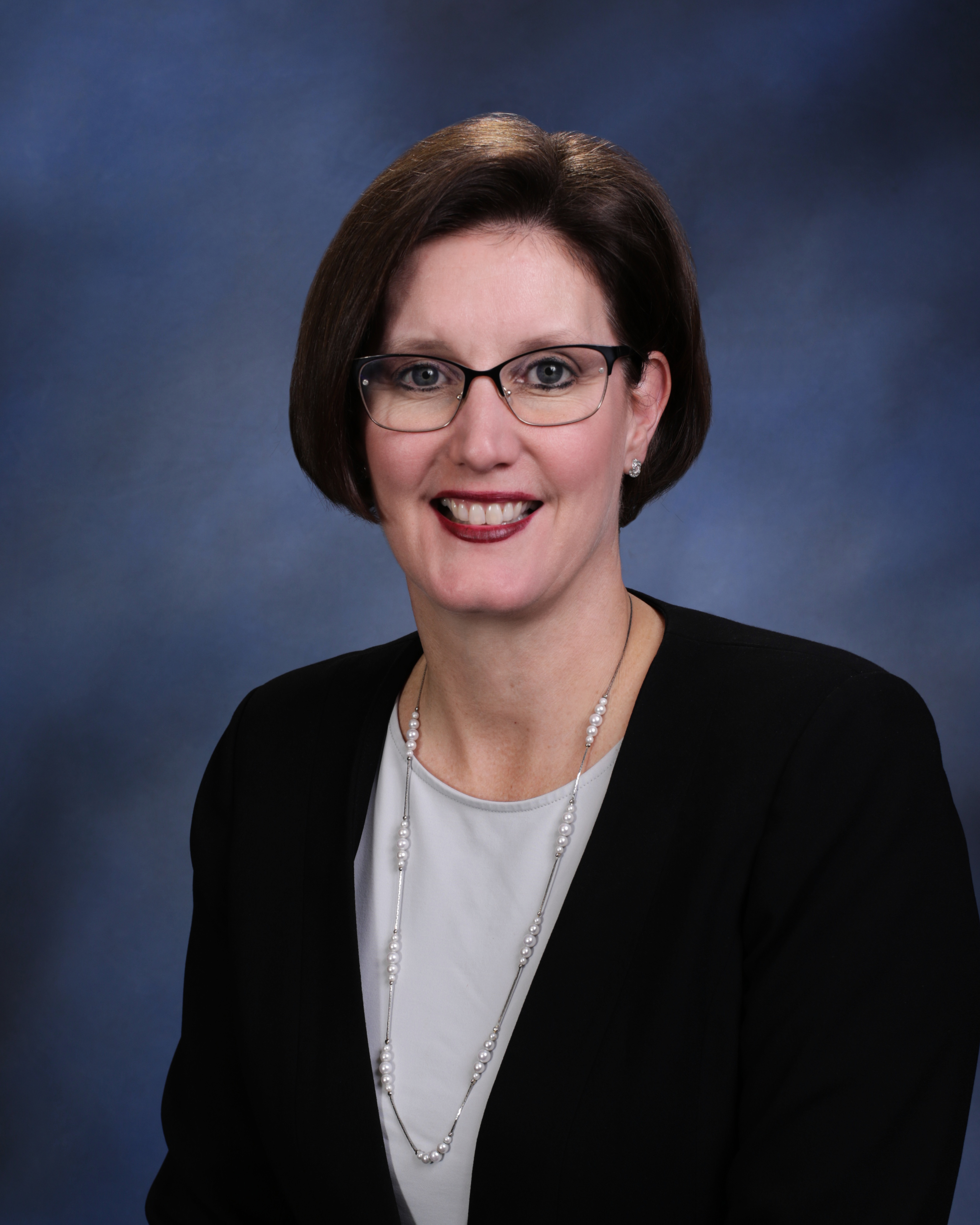 On January 1, 2011, Amy Fite began her first term as the Prosecuting Attorney for Christian County. During her tenure the office has transitioned to a "fileless office", a "no refusal" policy has been established to allow law enforcement to seek search warrants in cases involving impaired drivers, the office has been structured into teams for better efficiency and accountability. She has implemented a best practice of vertical prosecution – meaning the same prosecutor handles the case from case review through disposition.
After graduating cum laude from St. Louis University School of Law in 1997, Fite began as an Assistant Prosecuting Attorney in Christian County Prosecuting Attorney's Office. While there she served as the narcotics attorney. Upon leaving Christian County, Fite spent over eight years at the Circuit Attorney's Office for the City of St. Louis. At the Circuit Attorney's Office, Fite served in the Drug Court, Domestic Violence Unit, General Felony Trial Staff, Gang Unit, and the Sex Crimes and Child Abuse Unit. She spent more than two years as the Trial Trainer, where she trained incoming Assistant Circuit Attorneys how to prepare and try jury trials. While at the Circuit Attorney's Office, Fite participated in well over 100 jury trials, including successfully convicting murderers, robbers, rapists and child sex offenders. In 2008, Fite joined in the Greene County Prosecuting Attorney's Office serving as a 1st Assistant Prosecuting Attorney for the General Crimes Unit. January 1, 2011, she began her first term as Christian County Prosecuting Attorney.
Fite serves on the board of the Missouri Association of Prosecuting Attorneys (MAPA). In 2018, she concluded a two-year term as president for MAPA. She previously served as the president-elect and secretary of MAPA, and as the chair of the Victim Services Sub-committee of MAPA's Best Practices Committee. She currently serves as a co-chair on the Missouri Supreme Court's Task Force on Criminal Justice.
Fite was honored as the Prosecutor of the Year in 2018 by the Missouri Association of Prosecuting Attorneys. In 2015, the Missouri Victim Assistance Network honored her with the James P. Damos Award in recognition of her willingness to go above and beyond her designated duties in order to affect a positive change for victims. In 2014, she was honored as the Family and Sexual Violence Hero of the Year by MAPA. That same year, she was named, one of Springfield Business Journal's Twenty Most Influential Women. In 2006, Fite was named by the Missouri Lawyers Weekly as one of Missouri's "Up and Coming Lawyers". Fite's trial skills were recognized while at the Circuit Attorney's Office by receiving the Trial Star Award three consecutive years and being a recipient of the Justice Award.
As the elected Prosecutor, Fite serves with 18 other members of the office whose mission is to seek and serve justice. She continues to carry a caseload that includes murders and sexually related crimes.
Fite has presented at national and statewide conferences. In 2016 she co-presented at the Gundersen VIP Summit/When Words Matter conference on the benefits of conducting forensic interviews of children beyond the age of the hearsay exception. She is a member of the "ChildFirst" faculty whose responsibility is training professionals from multiple disciplines who work with child victims or witnesses of child abuse, neglect or other violent crimes. She served several years training new prosecutor from across the state as part of the faculty for the Missouri Office of Prosecution Services Trial Advocacy School. She has also served as faculty on "How to Prosecute the Child Sex Offender". She was also a member of the original faculty who created the curriculum. She has presented on various topics at the statewide Prosecutors' Conference. She has regularly presented at various citizen academies hosted by local law enforcement agencies.